Columbus, Ohio is one of the fastest growing cities with a young, involved community. Businesses in the city are accepting and hidden gems are around every corner. For music lovers, Columbus is the place to be with big and small venues and a handful of record stores.
Skully's Music-Diner is a mid-sized venue known for their dance nights and ladies nights. This venue books a wide variety of genres and artists from hip hop to rock. Skully's offers classic diner food with a twist and a full bar. EDM acts are popular among Skully's and this venue is the best place in town for dancing. This diner is a Columbus staple that never disappoints, whether you're searching for food or a fun night out.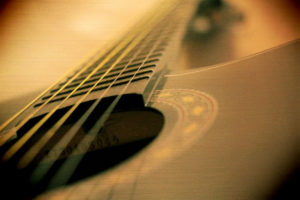 Natalie's Coal-Fired Pizza offers live music suitable for young and old, with an exciting menu. This intimate venue gives the space a cozy feel and the speakeasy downstairs is the perfect place for quiet conversation. Best known for their blues and jazz acts, Natalie's is great place to spend an evening with friends or a significant other. Try their pizza or a signature cocktail while enjoying their patio or watch performers in a close proximity.
Newport Music Hall holds a variety of bands in this medium sized venue, and it's a guaranteed night of fun any day of the week. The Newport has hosted bands like The Maine, Future Islands and Slowdive recently and will host solo act Andy Grammer. The venue is nicely set up around a classic stage, with a large bar in the back. Newport holds 1,700 guests and set up spaciously. For a night of rock or alternative tunes, head to this venue for larger acts.
Express Live! has an outdoor arena and an indoor venue for some of the large touring acts coming to town. Depending on the artist playing, the outdoor stage can be roomy enough for dancing and lounging in the grass. Express Live! outdoor capacity is 5,200 and holds 2,200 inside. Express Live! never disappoints with their light shows and there's no bad spot in the house. The venue has hosted exciting artists like Lorde, Lil Uzi Vert and Blink-182.
Ace of Cups is a small venue that holds local and smaller touring acts, dance parties and open mic nights. This bar offers functional pinball machines to play, has parking and a nice back patio. Ray Ray's Hog Pit food truck is located at the back of the patio and is a local favorite for food on the weekends. For cheap drinks and interesting music, Ace of Cups is the best option.
The A&R Music Bar is a small venue next to Express Live! that holds small to medium acts. A&R's walls are covered in posters of the bands who have been there in the past 30 years. The venue holds a full bar and serves Mikey's Late Night Slice pizza, along with a large outdoor patio attached. Past acts for this small gem include Wild Child, The Wombats and Alex Cameron.
Besides being home to incredible venues, Columbus is home to many record stores, the perfect fix for any music junkie. Spend some time browsing their collections, and maybe find a new favorite.
Before catching a show at Skully's stop in Magnolia Thunderpussy, an incredible music store that offers vinyls, CDs, DVDs and more. If you're not in the Columbus area, explore their store online, where they offer pre-orders and new releases. The store has nearly every genre of music available, with an extensive rock/pop and metal selection. Some exciting new releases include Death Grips, The Allman Brothers and Marvel's The Avengers soundtrack. Magnolia Thunderpussy shows off all they have to offer with walls covered in artist posters and tee shirts. Bright neon lights greet you at the door and a sign adorn with a orange cat listening to headphones, welcoming those who enter. It's easy to lose yourself searching through titles, so plan to dedicate some time here.
Established in 1986, Used Kids Records has been a staple in the Columbus music culture for decades. The shop repairs stereos, buys and sells records while offering new and used vinyls and CDs. Used Kids also holds release parties for local bands and holds small shows for local and touring acts with a small stage for in-store performances. The shop's in-store events are tough to beat, not to mention the store's wide variety of vinyls. The Used Kids staff is knowledgeable, kind and helpful when it comes to questions about inventory. This vinyl store has so much to offer and is a favorite among locals.
Spoonful Records is a little vinyl shop downtown with bright green walls, checkered floors and an exciting selection. This shop has so much character, it'd be a shame to skip out on. The vinyl records are categorized by genre and done so in an elegant way. The quirky decoration around the store gives off a cozy environment, willing you to stay longer. Spoonful offers a great selection of local music and new and used vinyls. This sweet shop is ideal for browsing and lingering with comfortable seating and pinball machines to play. Search through jazz or classic rock to find a new favorite at Spoonful.
Lost Weekend Records is a small business that hopes to keep the downtown area growing and thriving. Those who work there are always ready to offer a helping hand and strive to make the store better. Lost Weekend offers new and used vinyls, cassettes, CDs, VHS and books. The shop holds music and books by local artists and authors and holds in-store events, like book signings and in-store performances. This business strives to make those entering feel welcome and find the perfect music memorabilia. Get lost in Lost Weekends while perusing the extensive collection of vinyls.
No matter your taste in music, Columbus has a place for everyone. Next time you find yourself in town, take the time to see the musical side of the city.
---

LynAnne Vucovich is a journalist who studied at the E.W. Scripps School of Journalism at Ohio University. She has a passion for culture, community and cats.